40+ Years Experience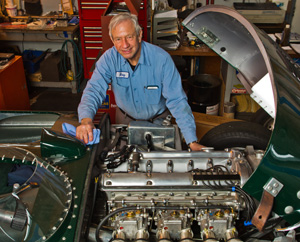 Greg Solow's Engine Room is the oldest, continuously-owned imported car & truck service shop in Santa Cruz. We've been in business here for an amazing 40+ years, and we owe our longevity to the fact that over course of time the one constant is that we keep all our customers' vehicles running in tip-top condition year after year, car after car.

We've seen just about everything there is to see in car repair and maintenance over the years. And because we are so knowledgeable, other shops often recommend us for difficult electrical and diagnostic problems.
(831) 429-1800


125 Front St.
Santa Cruz