Nissan Repair & Service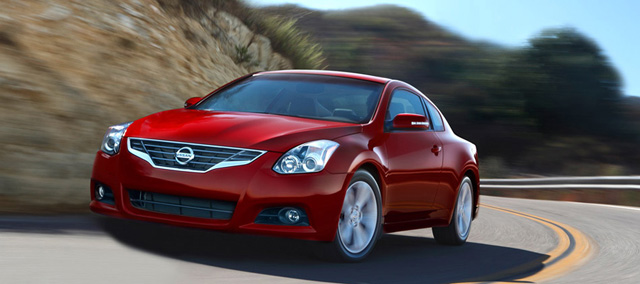 "Innovation that excites" is more than just a slogan. It's an apt description of the philosophy that drives the research and development at Nissan, one of the most technologically advanced car makers of Japanese automobiles in the world today.

At Greg Solow's Engine Room, Nissan service, maintenance and repairs is something our technicians take seriously. That will become immediately apparent the first time you bring in your vehicle for service. As opposed to a dealership, where the person you talk to is a service writer who is basically a salesman, the person you talk with at the Engine Room will be the actual technician who will be working on your vehicle. That's especially important when questions come up. This is a common occurrence with Nissan vehicles, especially newer models, because Nissan puts so much technology at your fingertips. Technology you can use to enhance your driving experience, providing you know how to use it. And our techs are only too happy to help you do that.

Passenger cars like Sentra, Altima and Maxima, crossovers like XTerra, Murano and Pathfinder, minivans and vans like Quest and NV Passenger, trucks like Frontier, Titan and NV Cargo - our factory-trained specialists service them all using the latest diagnostic equipment and genuine Nissan parts.

We pay close attention to documenting your regularly schedules maintenance needs and alerting you in advance so you can schedule an appointment that's convenient to you. Even your most basic visits for oil changes and filter service include visual under-the-hood inspections, inspections of steering and suspension systems, and tire pressure testing.

We are also very conscientious about performing more extensive services prescribed by the manufacturer at specific mileage intervals. And we provide you with all paperwork needed to certify that you are always in compliance with your Nissan warranty.
(831) 429-1800


125 Front St.
Santa Cruz

We Service These Fine Automobiles